Summer Camp Schedule 2018
Keep Your Child Learning Over Summer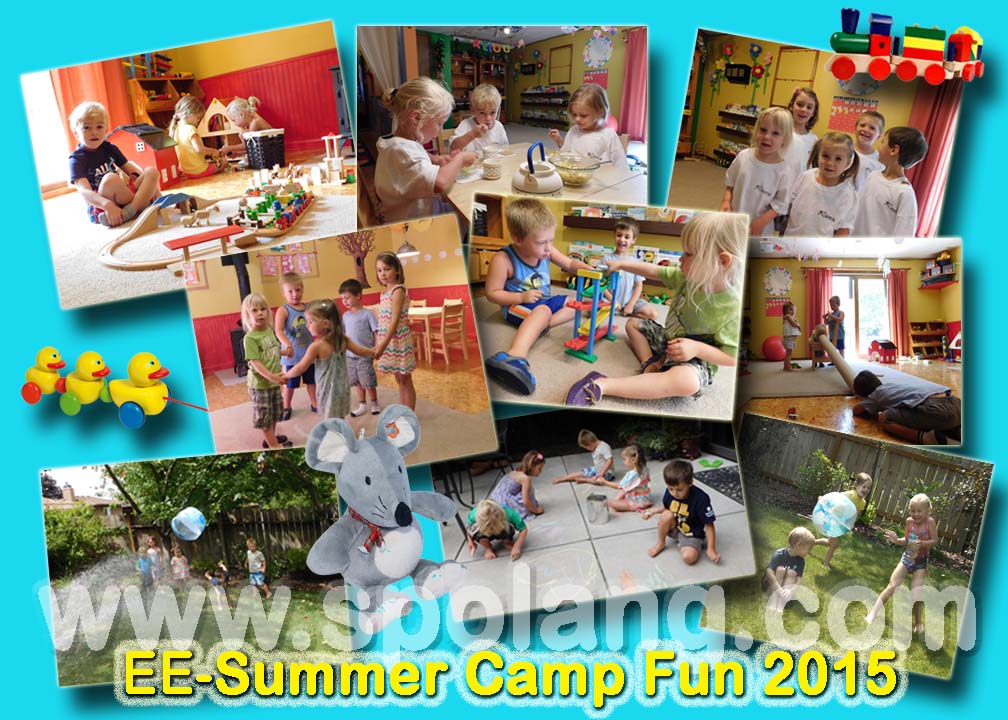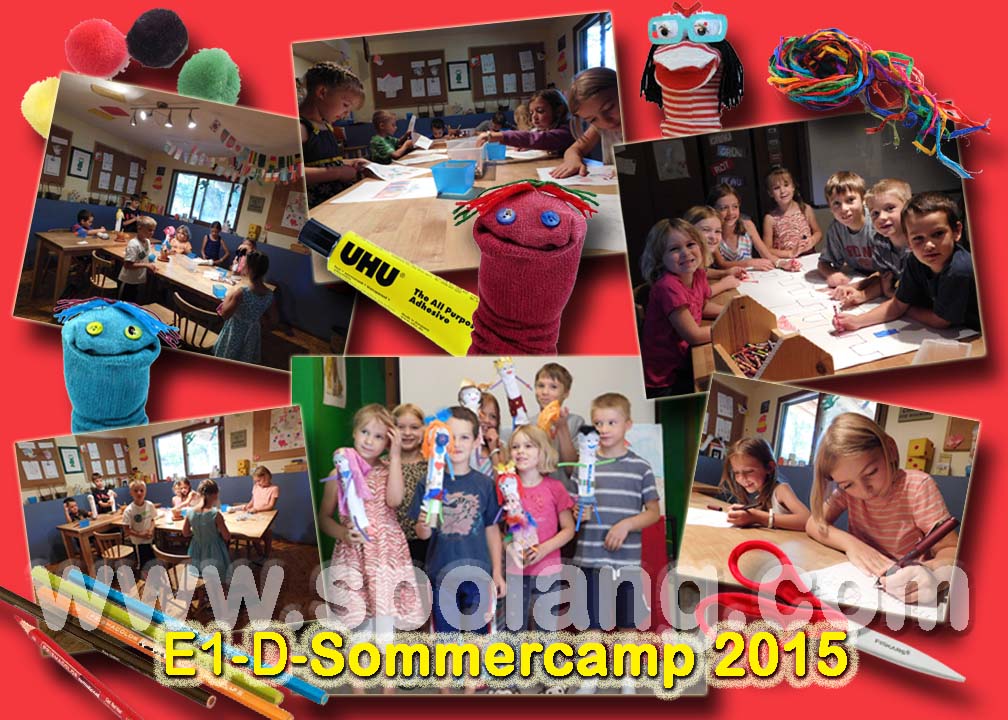 A foreign language summer camp at SpoLang is a great way to let your child try out a new language.
SpoLang Camps are stimulating and give a unique opportunity to learn or improve German or Spanish skills.
D
uring each Session, students participate in interactive age appropriate games, music and movement activities, creative arts & craft projects that center around a specific theme. 
Beginning students learn basic language skills to supplement the vocabulary linket to each theme.
More advanced students learn/reinforce useful phrases, grammatical concepts and practice their conversation skills.
Every moment is deliberately constructed to take advantage of your child's amazing capacity to absorb languages.
All classes are taught in small groups of 6-8 students.
Learning a language is much easier for young children than adults, and the sooner they start to learn, the easier it is.
For registration or to receive more information, please click on the language of your choice from the menu below.
*Camp dates might be subjected to changes, we recommend checking them frequently.
COST
NEW STUDENT SUMMER CAMP SPECIAL!! Register your child before April 30th and receive $10 off!!
— Early Education -and- School-Aged Camp: 4 days, 2-hours a day,  $150 —
— Cursive Writing Camp: 4 days, 1-hour a day,  $80 — Schultüten Camp: 1day, 1-hour, $50 —
Ask about SpoLang's Family and Multi-Camp Discounts!